Introduction of Me And My Page:
"Pen and thoughts turn to the Word or Poem or Song or Music or Video Drawing or to the Story
...... In the end, all this becomes our History and our Memories.."
I am a simple human, living in this strange world, or maybe I'm strange live in this world,
I am from Algeria I live in a small town in southern Algeria... Called gate of the desert. In a small house.. in a small room not more than 4 square meters. the place always has its limits and barriers but time No....the place is like my body and Time like my thoughts.
I would like to say my point of view on what is happening around me, what I hear? What I see? What I read? And
what I feel?
And...... About the people in this time
through the Internet, and in the place where I live
. and my words are not directed to any person or any friend. It only thought exist inside me, may exist in many friends.
This place is my space ... I write about life and peace.... I speak about love and tears about friendship, and leadership ... Maybe these is a dreams, or perhaps illusions.... But I see these dreams come true....


"Sometimes I'm afraid of the pen. and other times I miss him a lot ... is always calling and challenge me ... calling to write about the history, present and future,.. and for days of happiness and sadness ,.. And hope and despair, Challenge me when I'm sitting by myself or with my shadow ..."
One day while I'm sitting on my own alone, pen asked me about the past and memories
Do not ask me about the past because the past will not return ...
Do not ask me for memories, for I buried in the tombs of the dead ...
Do not ask me about the future because it has become a mirage....
Do not ask me for my dreams ... do not ask me about my illusions.....
But then I understand these questions????


My pen is a simple pen to write whatever he wants....Write black and white....tears of happiness and tears of grief,He was my friend always in the past and now is comes and goes ...Brings me here and there…I remember the beautiful memories and sad.....
I remember the days of childhood and adolescence....Pen helps me to understand life a little ...
When the pen lose the words ... WAIT ....because your thoughts took another path ... looking other way ...


My friend a smile from you may enter the joy and happiness to the heart of someone ..
Word" I hope" you could open the way for others
*

Must believe that... ***

Quote

***
"Darkness cannot drive out darkness, and Hate cannot drive out hate……..Only light and love can do that."
Must believe that...life is too short...
*

Second

:
My Page
Dear Friends:
My reason of my bolg to express myself and my thoughts and I have the honour to hear thoughts and ideas of others because each one of us expresses himself
from his heart and his mind...
The goal: is that we read to each other and listen to each other. My friends the difference in opinion is a blessing not a curse

.

Must respect the pens and thoughts and ideas of each other ..

to

spread

peace and love between people, without exception,
Conclusion: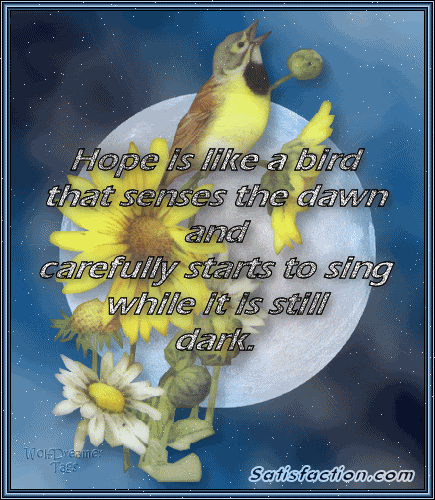 PS:
if you want to know anything about me feel free to ask.
Thanks